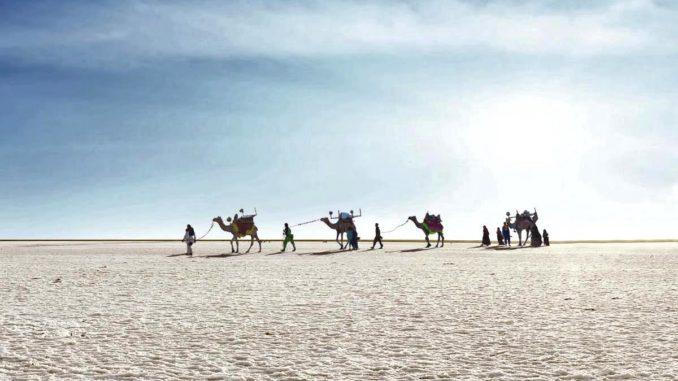 Best Places To Visit In Kutch | Kutch Tourist Places
---
The Rann of Kutch is a salt marshy land in Kutch district of western Gujarat. It lies between Gujarat in India and the Sindh province in Pakistan. It comprises of around 30,000 sq. km of land which includes The Great Rann of Kutch, The Little Rann of Kutch and Banni grassland. one of the Best Places To Visit In Kutch, Rann Utsav 2017-2018/rann of kutch festival is starting from november Rann of kutch tour packages starting from Rs.5500/Person
You can Book Your Package Online : Click Here
Rann of kutch best time to visit is the winter season
The winters are also quite extreme with temperatures dropping to as low as 0 degree Celsius. During the monsoon, the salt desert is covered with water considering its proximity to the Luni, Rupen and Indus rivers.
The marshy desert is only about 49 feet above sea level and one of the Best Places To Visit In Kutch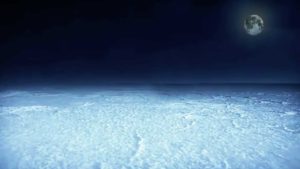 The Rann of Kutch is famous for its white salty desert sand and is reputed to be the largest salt desert in the world.'Rann' means desert in Hindi which in turn is derived from the Sanskrit word 'Irina' which also means desert.
Best Places To Visit In Kutch The inhabitants of Kutch are called Kutchhi and have a language of their own with the same name. Most of the population in Rann of Kutch comprises of Hindus, Muslims, Jains and Sikhs.
For transport options one could hire a private vehicle from Bhuj which is 85 km from Rann. From December to February there are also regular buses plying from Bhuj and Ahmedabad to Rann. The nearest railway station and airport is in Bhuj only.
The Rann of Kutch region is also home to a range of ecologically rich wildlife such as the flamingos and the wild ass that can be spotted around the desert often.
Rann is also a part of a few sanctuaries such as the Indian wild ass sanctuary, Kutch desert wildlife sanctuary etc. It is a paradise for wildlife photographers and nature enthusiasts alike.
The government of Gujarat holds a three month long festival known as 'The Rann Utsav or rann of kutch festival' every year starting from December to February.
This is the main source of income for the locals around who welcome visitors from across the globe to savour in local delicacies and to witness the culture and hospitality of Kutch.Tourist can explore This rann of kutch festival with with many Best Places To Visit In Kutch in our awsome rann utsav packages
Watch this video for
Kutch trip itinerary | Kutch Tour Plan | rann of kutch festival
Find Best online Traveling videos on YouTube :
At the rann of kutch festival, there are different cultural events held
Everydays where travellers can stay in tented accommodations in the desert or can also opt for an authentic
stay in mud houses during rann of kutch festival a few kilometers away from the desert. Considering the magnitude of the festival.
The accommodation at Rann is expensive during season time and hence it is advisable to pre-book if one wishes to visit the white desert during the rann of kutch festival.
Other than the festival months there is no accommodation option available in the white desert, in this case one could opt to stay around Rann or could make a day trip from Bhuj.
Once at Rann Utsav the shopaholics can also indulge in buying authentic Gujarati handicrafts
Handmade things by the Kutchhi people with a variety of options in clothes, bags and other items such as shoes and puppets.
During season, a variety of food options are also available
Rann of kutch festival starting from local chaats, Gujarati snacks to full fledged Gujarati thalis. Apart from the festival months, there are barely any options available for food. It is advisable to carry water and food if one wishes to visit Rann from March to November.
Best time to visit Rann is during the rann of kutch festival..Book your package in advance is advisable
A few other 'not-to-miss' spectacles at Rann are the sunset and the moon rise or a new moon night which adds to the beauty of the white desert by adding different shades of colours to the white sand. The Rann of Kutch and rann of kutch festival is definitely a must visit place for anyone visiting Gujarat.
RANN UTSAV 2017-2018 | Rann of kutch festival 2017 
There are plenty of things to do during rann of kutch festival stay including participation in Golf Cart, ATV Ride, Camel Cart Excursion, Paramotoring, Meditaiton, Yoga and Enjoying Gujarati Culture.kutch festival gujarat tourism is organizing this awesome event with full of energy every year To know more about rann utsav 2017-2018 packages, rann utsav tent booking, how to reach kutch rann utsav, Ran utsav full moon tour package, Contact Authorized Gujarat tourism tour operator called Kutch Guide Kutch rann utsav online bookings and offline bookings. Inquire us by email at kutchguide17@gmail.com Or Call us at 90677 59250 / 9081002020 / 90333 47997 / View more
Entry fee for rann utsav :
100/Person

50/Child

50/Per Vehicle
Rann Utsav 2017-18 – Full Moon & Special Festival Dates