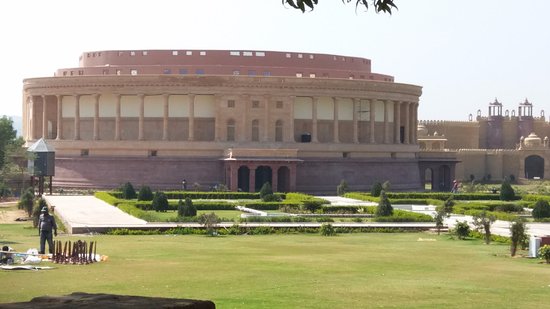 Best Place to Visit in Bhuj Part – 4
---
Vande Mataram Memorial
India's 1st 4D memorial dedicated to Indian Freedom Struggle.
Bhujodi , Kutch-Gujarat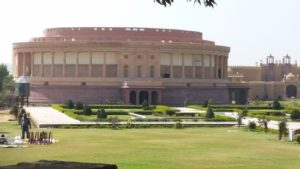 The Vande Mataram Memorial is the latest and one of Ashapura's most ambitious offering to the society and to the nation. This is unique national monument and perhaps the only kind in the world and Best Place to Visit in Bhuj.
It seeks to immortalize the most momentous episodes in India's freedom struggle from the revolt of 1857 right up to the country's Independence in 1947.
The memorial complex is situated near Bhuj in Kutch,one of Best Place to Visit in Bhuj Gujarat over 10 acres of land; the primary structure of the museum admeasuring over 100,000 square feet is modelled on the likeness of the "Sansad Bhavan" (the Indian Parliament Building).
It was constructed over 4 years with a mélange of inputs from prominent historians, architects, sculptors and artists
The Memorial seeks to commemorate the sacrifices of several freedom fighters and to perpetuate the spirit of unity and independence
In the hearts and minds of posterity by enshrining the most crucial episodes of India's freedom struggle from British rule.
such as the first rebellion of 1857, Jallianwala Baugh, Simon Commission, Dandi March, Quit India Movement etc.must see this Best Place to Visit in Bhuj
Hiralaxmi Memorial Craft Park
Hiralaxmi Craft Park is situated at Bhujodi Best Place to Visit in Bhuj. is spread over 10 acres of land. The park is accessible to the general public free of cost since its opening on December 18, 2005. Apart from a well established and organized forum to display and sell their wares.
The artisans are provided with meals, boarding, lodging at free of cost and a daily stipend during their stay at craft park and make it Best Place to Visit in Bhuj
In order to provide exhibition and display opportunity to all art forms and artisans.
A time table based on monthly rotation of artists has been worked out. The response from the artisans as well as the visitors has been overwhelming. The park receives on an average 4000 visitors every week.
The Craft Park has already evolved into a learning center and a source of information for students, surveyors and NGOs. Recently
An independent NGO named Ashapura Bahuvividha Trust conducted survey on the Arts of Kutch and commended the Hiralaxmi Craft Park for encouraging and sustaining this invaluable park of culture of Kutch.
The students of NIFD have had a work here. The students of faculty of Social work are pleased to study field work with this park. In order to invite more footfalls at the park, there are electronic rides for children and a cafeteria. A beautiful Radha-Krishna temple and a lotus pond add to the ambience of the craft park.So all age group person can enjoy at this Best Place to Visit in Bhuj
Kutch Tour Packages are available from 5500/Person
Kutch Tour Packages | Rann of Kutch Packages |Rann Utsav 2017-2018