---
Kutch Tour Packages | Starting from 5500/Person
Guaranteed with Best Quality + Best Prices + Lots of Best Memories
---
Enjoy awesome kutch travel experience with our kutch Tour packages and Rann of kutch tour packages..
In a Kutch Tour Packages : Accommodation + Meal + Personal Vehicle + Kutch Tourism Itinerary + Special Requirement + Permits and taxes
"Bhuj is a center point of kutch from where you can visit places to visit in kutch"
There are so much best visited place in a kutch during a winter season…specially the great rann of kutch which is also known as white desert it is also recommended by gujarat tourism..
* You will find a best attractions of kutch for a memorable movements as well as kutch sightseeing is the most beautiful movement or we can say it is best travel experience..amitabh bachchan and gujarat tourism says "Kutch Nahi dekha to kuchh nahi dekha"
rann of kutch festival 2017 going to start with full on energy, rann utsav 2017 dates are declared this kutch festival is the best time to visit the kutch at the time of december rann of kutch temperature is quite cool and romantic
Rann Utsav Package 2017-2018 is Started from
5500/Person (Economic Tour Package)
7500/Person (Standard Package)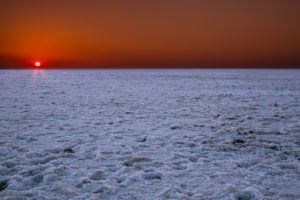 Get a professional services and explore the kutch with Kutch Tourism Packages and rann utsav packages
Rann Utsav is an awesome festival of Kutch, Gujarat, India. It is a Carnival of Music, Dance, nature beauty of White Rann and much more
when visit under the full Moon.rann of kutch temperature is plety good at the time of rann of kutch festival
Kutch Rann Utsav is the shimmering landscape that gives the enchanting moments of this Fest, which feels like as Heaven On Earth during Festival Time. In fact, it's a Family holiday destination to explore fun moments and store in cameras for life time. Rann utsav official dates announced, it will be from 1st November 2017 to 20th February 2018. 
---
Kutch Tour Packages
Click for book a kutch tour packages
---
"Contact us for best budget deal high service with economic budget "
[Mo.90677 59250]
[Mo.90 8100 2020]
Website : www.kutchguide.in/
e-mail : kutchguide17@gmail.com
Contact us or feel your detail and requirements in this form